IMPORTANT INFORMATION
The guest is obliged to pay the price for the booked services in full (100% deposit) when making an online reservation.
Changing the date of the booked stay is possible depending on the availability and capacity of the operator.
Refund of payment for the booked stay is only possible if the operator cannot accept the reservation and accommodate the guests due to capacity reasons.
Check-in is directly in the accommodation from 15:00 - 19:00, check-out until 10:00.
The price for accommodation does not include local tax 1 € / adult / night.
The price for accommodation includes VAT in accordance with applicable legislation.
The invoice will be issued for the data of a natural or legal person, stated in the reservation, or in a note and sent by e-mail no later than 5 days after the end of the stay.
In the period of 7 days before the start of the stay, we will inform you about the start of the stay with detailed instructions.
Unfortunately, staying with pets is not possible for hygienic reasons.
If you have special requirements, make a note of them.
In the interest of the satisfaction of each guest or participant, do not hesitate to contact us before arriving at the accommodation in case of any matters.
Other requirements for booking a stay as well as other conditions of the contractual relationship are governed by the General Terms and Conditions (GTC) published at this address.
Chata MAFIS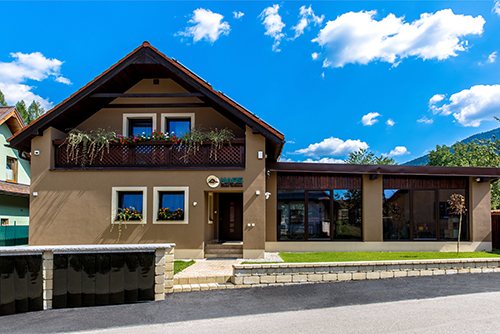 Accommodation for 16 people
Nenašli ste termín? Napíšte nám!